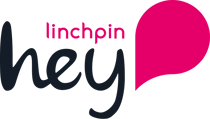 Social means more than just likes and comments.
It's time for a truly social intranet. When choosing Linchpin Hey, you choose strong social relationships at work, lots of happy faces and a pleasant working environment. Congratulations!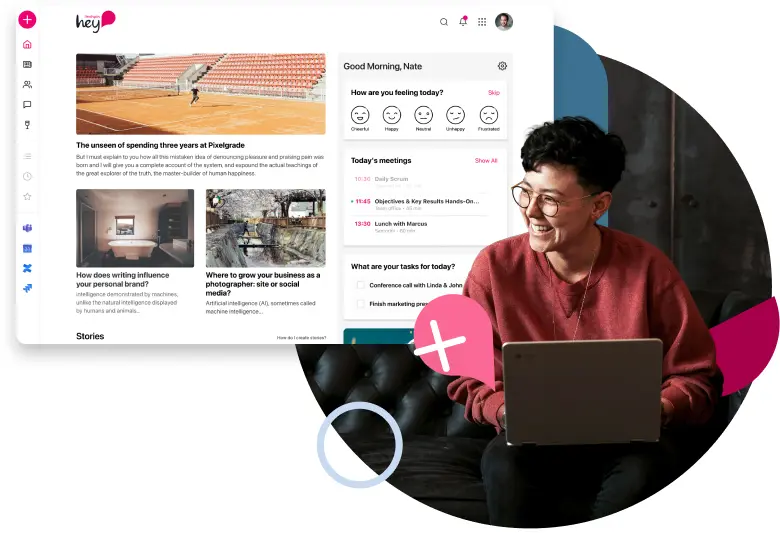 Growing together
Linchpin Hey lets you get out and meet people, even in the digital age. It's your company's social meeting place. Promote social exchange, creativity and innovation by strengthening the sense of togetherness.

Show your potential
Joint and transparent work is fun and motivating. Everyone can make their voice heard here. There are various opportunities to share new ideas and innovations with others.
Directly familiar
Linchpin Hey has a simple and familiar user interface & makes it easy and fun to work with. After a short time, they all get the hang of it.


As individual as you
Linchpin Hey is tailored to you and your needs. You decide what content you share, what content is relevant to you, and which channels you want to stay informed on.
Communication - targeted and personal
In addition to news, which is often top-down, posts enable all employees to actively exchange information with each other. This exchange can be interest-based, but can also be used for project communication. Discussions can be organized in a separate topic. This way, everyone involved is always informed and has important information at hand in one place.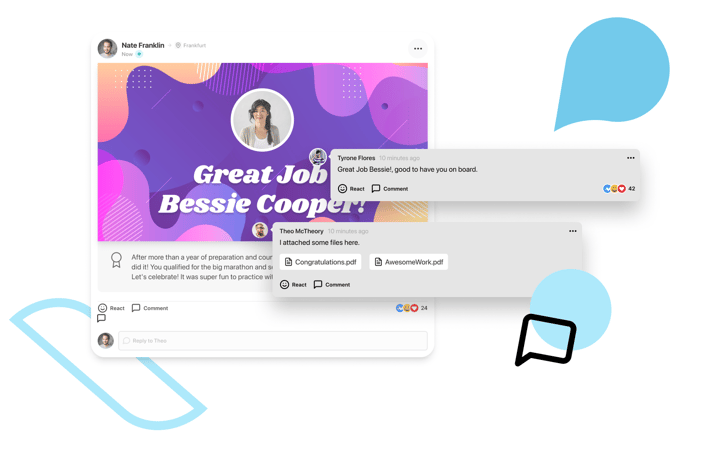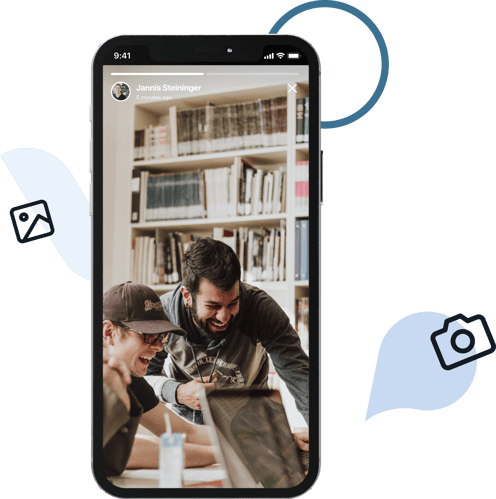 Share special moments
The best way to generate attention for an experience is to create a story - a photo or short video that is available for 24 hours and can be accompanied by a short text. A story can be used to draw attention to a company event, celebrate a project completion, or introduce yourself as a new team member.
Shout outs to your crew
An easy way to put a smile on others' faces is to wish them a happy birthday or thank them for their support on a large project. Whether in the office, home office or on the road, a tile on the home page shows who would be happy to receive congratulations today or who I can wish a great start in the company with one click.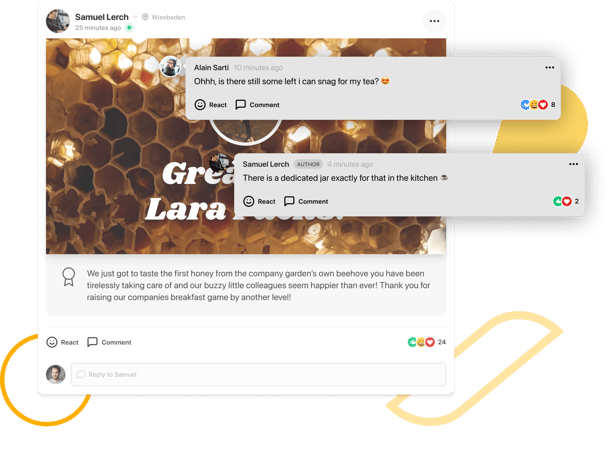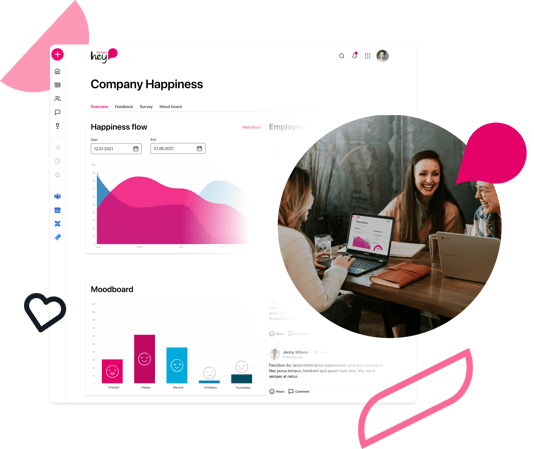 How are the employees doing today?
Keep an eye on the company's mood and get valuable feedback on the issues that concern employees. You can share an interpretation of the results and planned actions afterwards via news in the company.
Hey, come see for yourself!
Feel free to check out Linchpin Hey for yourself! Our beta is free! We are constantly working on new features. Still missing something? Take a look at our product roadmap.
A demo appointment is also free! We would love to show you Linchpin Hey, talk about the future and take time to answer your questions. It doesn't get any easier than that!
We have
something in commo
n
For us, social means more than just likes and comments. More than 10 years of experience as a social intranet provider have gone into the development of Linchpin Hey. Our solution is aimed at companies that are grappling with modern ways of working and the demands of the times, such as agility, working in distributed teams and decentralized decision-making. To growing companies that, like us, live or aspire to a New Work culture: with collaboration at eye level; that feels good, is fun and energizes.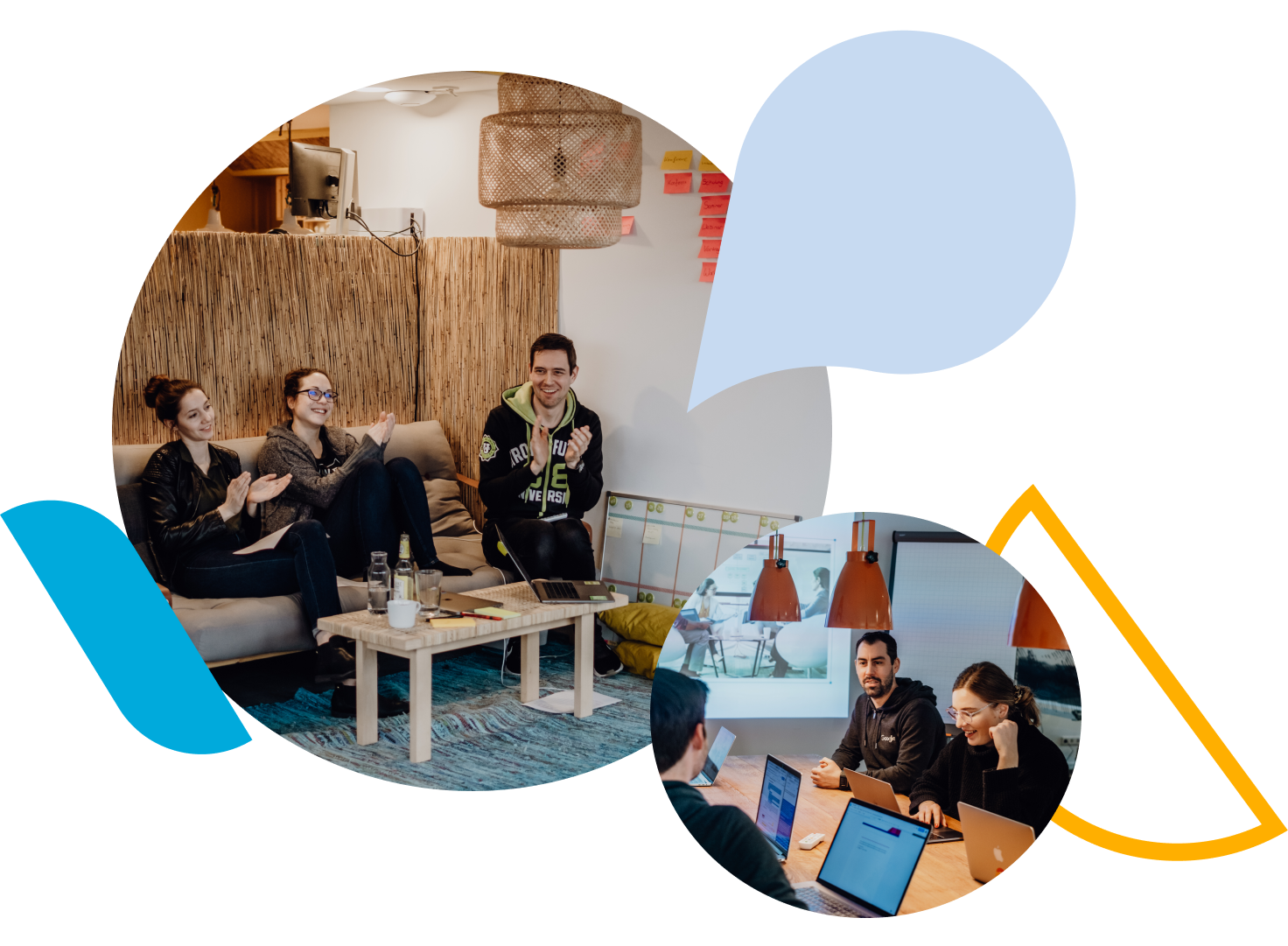 10+ years of experience
as a provider of social intranet solutions.
1.000.000 Users
who use Linchpin every day in their daily work.
30 partners
who distribute Linchpin and offer consulting services.